You are printing from Epson L380 printer, the printer stops working and the error "The printer ink pads are at the end of their service life", the red light flashes continuously.
You need to quickly fix the printer to continue the job. Watch the video below to learn how to temporarily fix Waste ink counter overflow error on Epson L380 printer completely free of charge.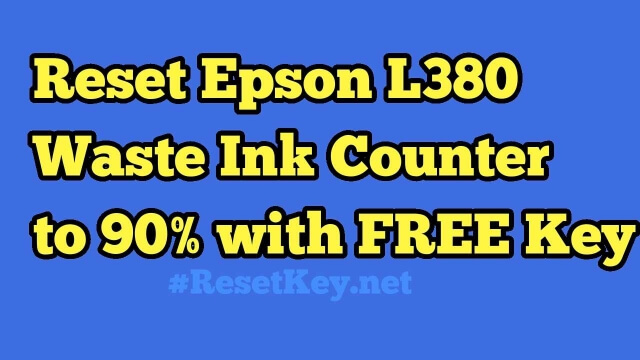 After resetting the Waste ink counter number to 90%, the printer will continue for a while enough for you to finish the job.
After that, please buy the full reset key here (only $8.99/key, buy >=2 discount 10%) and reset the WIC to 0%, your printer will continue to printing for a long time.
Reset Epson L380 Waste ink counter to 90% with WICreset
Step 1: Download software here or visit https://resetkey.net/download to download and install WIC Reset Utility
Step 2: Connect computer and printer by a good USB Cable, connect computer to the Internet.
Step 3: Follow the video to reset your Epson L380 printer.
What is Epson 380 printer 90% reset key: This TRIAL Reset Key will work ONE TIME for each printer device. Waste counters will reset to 90%. So You can continue Your printing job in few seconds!
Video how to reset Epson L380 waste ink counter by TRIAL key
Read more detail here: Reset Epson L380 printer with Epson adjustment program
Many people have succeeded, I believe you will succeed. Please help us by subscribing to the YouTube channel and sharing videos with friends.