Step 1: Visit buy page here -> Enter number of the reset key you want to buy in "Quantity" then click "Add to Cart"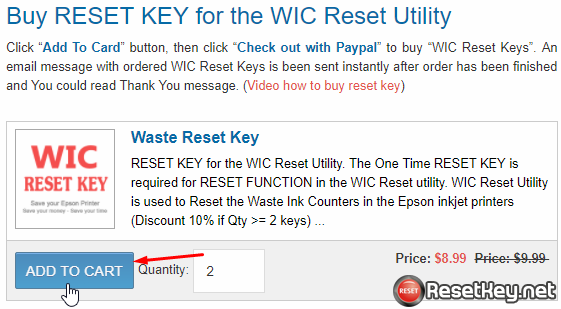 Step 2: Click "Checkout with Paypal" button to start checkout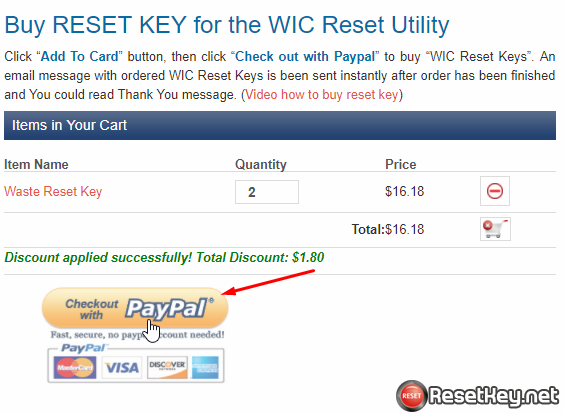 Step 3: Enter your email address to get started: Paypal Email if you have one, or if you want to pay with Bank Account, VISA, Master Card please enter email that you will receive the email with the reset key after pay.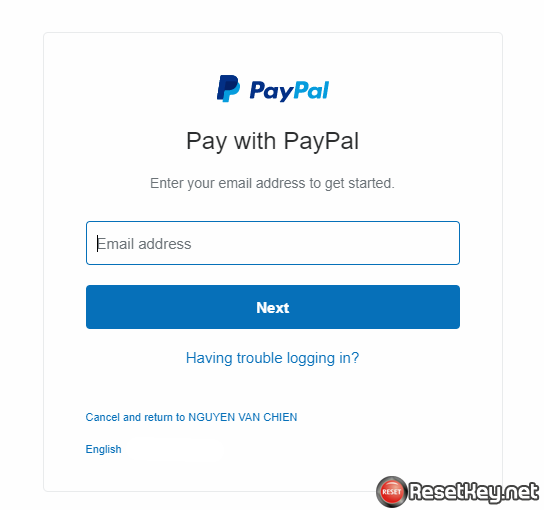 Then click "Next"
Step 4: Choose method to make payment
If you have Paypal account, enter password then click login and process checkout.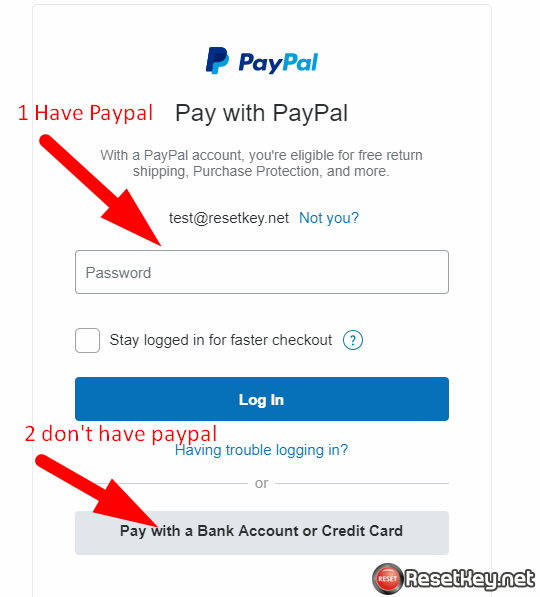 If you don't have Paypal and want to pay with VISA, Master Card, Bank Account click "Pay with a Bank Account or Credit Card"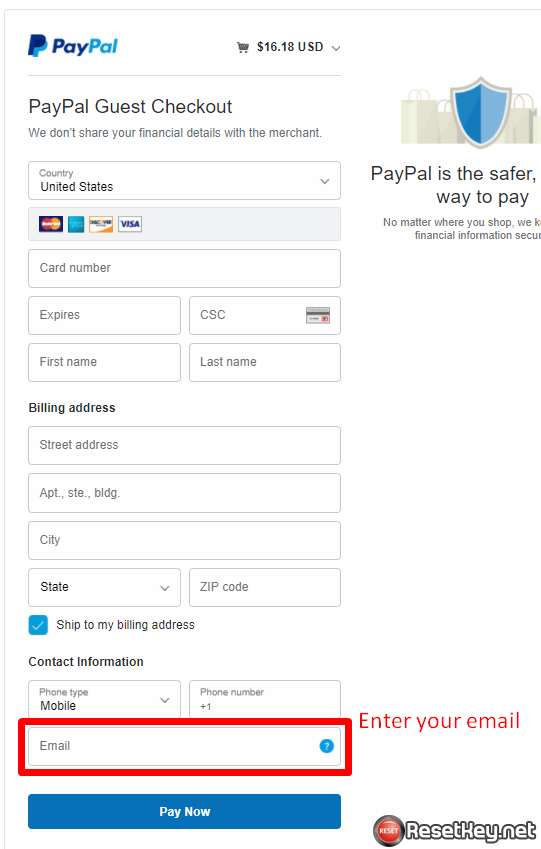 Enter your Card information then click "Pay" or "Pay now".
After you make payment, we will delivery the reset key to your mail box.
1. This video instruction on how to buy WIC Reset utility Keys by using Visa, MasterCard…
Note: Please enter Correct Email to receive Reset Key when buy reset key with VISA, MasterCard or something else
2. This video guide how to BUY WIC Reset Key by Paypal Account
Buy WIC Reset Key Now