Following the instructions in this article, you can fix the error yourself: "Support Code 5b00" occurs with Canon G1410 printer.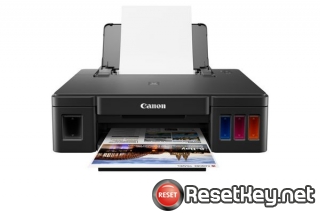 Error 5B00 on Canon G1410 printer in particular and other Canon printers in general is very common.
The expression is very simple, after a while when using the printer stops and does not work anymore, with the printer with a screen you will see the error Support code: 5B00.
With a machine without a screen like Canon G1410, when checking the printer status on the computer, you will see an error message support code: 5b00.
What is Support Code: 5b00 error, how to fix Canon G1410 error?
So what is error 5B00, why is it there and how can you fix it without taking it to a repair center? let's follow along.
What is Support code: 5b00 error? how to know Canon G1410 has this error?
Canon inkjet printers use liquid ink, when printing, it will release an amount of ink that is automatically pumped every time the machine is started, this waste ink is directed into the waste ink tray with ink-absorbing sponges.
When you proceed to Clean the nozzle to fix or prevent the nozzle from being clogged, this amount of waste ink increases.
Canon has integrated into the printer a counter called a waste ink counter, which calculates the amount of ink to be discharged each time it starts and prints and cleans the print head.
When the near limit that can cause the waste ink tank to overflow is reached, the printer will stop working and give the following message: Support Code: 5b00 or The ink absorber is almost full.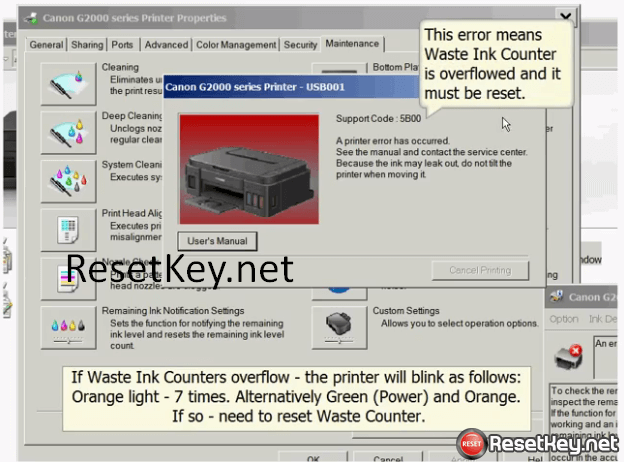 Usually after about 2000 to 5000 pages, the machine will report this error.
The printer will blink as follow: Orange light – 7 times. Alternatively Green (Power) and Orange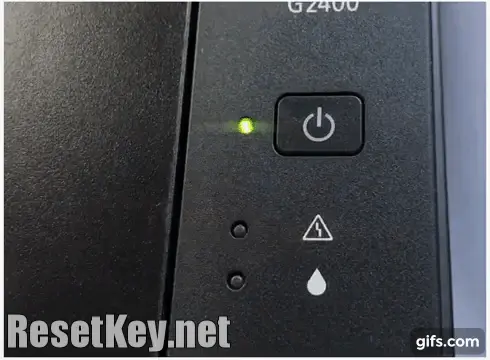 How to fix Canon Support Code: 5b00 error?
You can reset waste ink counter number by using a WIC Reset Utility Tool.
Things to do:
1. Reset Canon printer using Wic Reset Utility software
2. Clean the waste ink tray to avoid spillage of ink causing damage to the printer and contaminating the work area.
Please follow this instruction to reset Canon G1410 supporce code: 5b00 error.
Goodluck!