Download Driver Epson L800 printer, install Driver Epson L800 printer
Today's article will introduce about a special printer of Epson brand that is Epson L800 and how to download driver for this printer.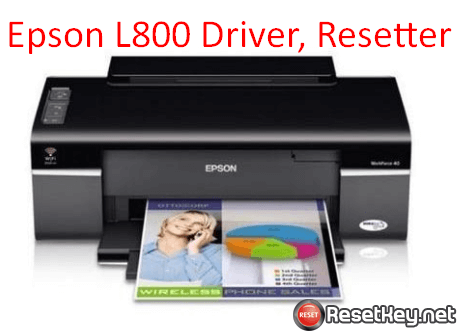 Epson L800 printer driver and resetter to fix redlight blinking error
Brief introduction about Epson L800 printer: This is the first 6-color photo printer in the world with Epson's unique continuous ink system and cost- savings for users.
Combined with Epson genuine ink, you will not be disappointed with the quality of this printer.
Another highlight is that Fast Ink Top-up Technology (FIT) that minimizes ink loss is a great experience.
Speaking of which, you definitely want to own or use this right now.
However, you need to have a driver that is compatible with your computer so that you can use its function completely.
Driver will help your computer to control the printing process and other errors of Epson L800.
Many customers also had problems until we provided information about how to download the driver in detail.
Download Epson L800 resetter
If you get a blinking red light on your Epson L800 printer, chances are your printer has experienced a waste ink counter overflow. You can check the error message on the computer, if it is the Waste ink counter overflow error, it will display the following message: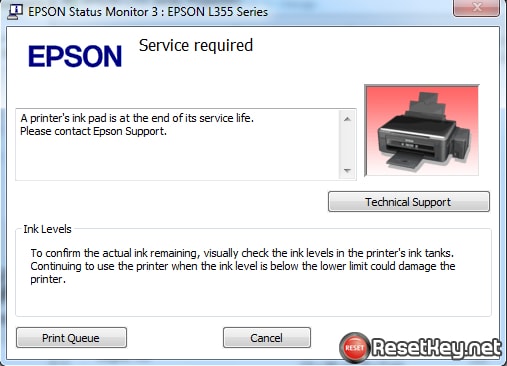 You can repair it yourself by downloading the WIC Reset software and reset the waste toner counter to 0% or 80% with the TRIAL key.
1. How to reset Epson L800 waste ink counter overflow error, download Epson L800 resetter
2. How to avoid Epson L800 Waste Ink Pad Overflow?
Download Epson L800 printer driver
Download the driver now to experience the wonderful printing process when using, remind you again to download the driver compatible with that computer:
For Windows 32 bit:
For Windows 64bit:
For MacOS:
Thank you for your reading, please Like and share this post to your social network.