To use Epson L360 printer, you need to install the driver to the computer (Windows or MACOS). Epson L380 printer driver is an intermediary software, helping to connect the printer and the computer.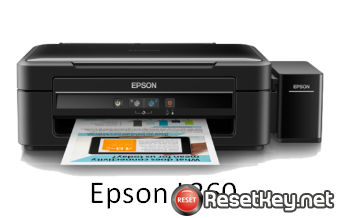 The computer commands the printer via driver and vice versa the printer informs the results to the computer via driver.
When do you need to install a printer driver?
After buying a new printer, after moving the printer, need to print on the Epson L360 with another computer or when the printer does not receive print jobs due to printer driver being damaged by virus.
Each printer has a different driver, so if you have different printers you will need to install different drivers corresponding to each printer.
Where can you find the Epson L360 printer driver?
When you buy a new printer, the manufacturer will include a CD / DVD containing the printer driver and other software. You can use that CD/DVD to install the printer driver for Epson L360.
However, most of the time, when using the printer, we often have to install the driver without a CD / DVD, you just need to go to the Epson support website to download the driver. Or you can quickly download Epson L360 driver here:
Download Epson L360 printer driver – direct download
You can use the direct download link provided below to download the driver or visit the epson support site to download.
Download Printer Driver Epson L360
– Download Epson L360 driver Windows 32bit – Windows XP, Windows Vista, Windows 7, Windows 8, Windows 8.1, Windows 10 32bit
– Download Epson L360 driver Windows 64bit – Windows x64, Windows Vista x64, Windows 7 x64, Windows 8 x64, Windows 8.1 x64, Windows 10 64bit
– Download Epson L360 driver Mac OS (Ver. 10.33(09-2019) – other version please download with backup link bellow)
Download Scanner Printer Epson L360
– Download for Windows 32bit and 64bit
Note: After click link above, click Accept button to start download.
This is backup link to download Epson L360 printer driver – Click here
Any problem don't hesitate to contact us