Download Driver Canon PIXMA G2400 printer, install Driver PIXMA G2400 printer
Are you looking for information about Canon PIXMA G2400 printer of Canon and how to download driver for this printer? Congratulations! This article is all you need because of its detail information.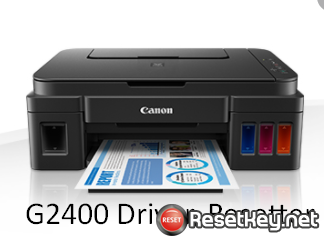 About Canon G2400 printer driver and the tool to fix 5B00 error
As we know that you want to use the printer to work, it needs to be connected to the computer, but it is not a normal connection through the socket, it needs to have an intermediary connection that is the printer driver.
This Canon PIXMA G2400 printer driver is just like other drivers, you can control the printing process and check the printer's errors easily.
I will provide some basic information about the Canon PIXMA G2400 printer for you: This is a multifunction printer designed for households and small offices to use, good printing quality even though black ink or color ink.
Just like other Canon printers, this printer has an easy-to-see ink tank, large print volume, which can save costs.
What a worthy printer, please download the driver now to enjoy the wonderful usage. Find the right driver for your device, we hope you are successful as previous customers who have experienced the service from Canon PIXMA G2400:
You can download Canon G2400 driver and tools here.
1. Download Canon G2400 printer driver for Windows:
Download Canon G2400 for MacOS:
2. Download tool to fix Canon G2400 error 5b00
When your printer has error code 5B00 mean your printer's waste ink counter overflow. You have to reset waste ink counter to 0 to continue to make printer works.
You can download the tool here and see how to reset 5B00 error on Canon G2400 printer.